In addition to Paypal, yours truly also takes payments for subscriptions via Square.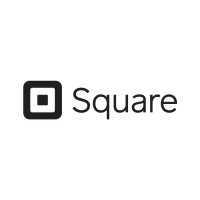 Payment options…
1 month : £11 GBP (paid in one lump sum)
3 months : £30 GBP (£10 GBP per month, paid in one lump sum)
6 months : £54 GBP (£9 GBP per month, paid in one lump sum)
If you wish to pay via Square, just let me know via email. I will then issue you an invoice via email, with a clickable link, which will take you to a payment page.
–
Important notes!
-You don't need a Square account to pay via Square.
-I can only accept payments in GBP (£) via Square. If you reside outside of the UK, then your bank/card issuer may add an international transaction fee. For non-UK residents, PayPal is perhaps less costly, unless you pay three or six months ahead.
-At the end of the first, third, or sixth month (as appropriate), I will issue you another invoice for a subsequent month, 3mth, or 6mth block. You are under NO obligation to pay this. Of course, if you don't pay that invoice, your access to the service will end.
-Recurring subscriber payments. If you wish to have payments automatically be paid, you will need to allow Square to store your card details. There is an option for that on the payment page.
–
If you have any questions… please email me!